CORE - COACHING
Treat your professional journey with the same care and intention as you do with your work and enrol in the Core-coaching program with
consultant and coach Thea Mikkelsen.

The Core-coaching program is developed to help professional creative people reach ambitious clarity about the next steps on their professional journey.
Reach ambitious clarity
When you feel the need for professional change, you will meet personal dilemmas that make it difficult for you to decide what to do.

As with all dilemmas there are no right and wrong answers. You can only find the solution when you face yourself and address your personal priorities.

When you do this you will be wiser about both yourself, your professional environment and the opportunities in front of you. From here you can reach an ambitious clarity that will help you make the right decisions about your professional life and start telling others about what characterizes you as a professional person.
Why the Core-coaching process?
When we reflect on professional development alone we can sometimes get stuck in the same thought loops. The Core-coaching process will help you clarify what you can do to develop your professional path through
Coaching, Observations, Reflections and Experimentation.

The Core-coaching process focuses on reaching clarity regarding what holds you back from creating a professional life you will love. By connecting you with your professional core The Core-coaching process provides a facilitated route for you to take that will help you see new opportunities and define what concrete aspects of your professional life you should focus on right now.
3 steps to reach ambitious clarity
STEP 1




Be aware of your situation and possibilities right now.




- Watch the 5 learning videos. They will explain the emotional dynamics behind professional development and help you create clarity around your ambitions.




- Do the assignments in the workbook that will help you clarify your specific challenges and opportunities.




- Show up for the coaching session





Step 2




Define the role you would like to hold in your professional life.




- Watch the 4 learning videos. They will explain how you can understand the roles you take and give yourself in your professional life and how you can change them by understanding the culture you want to master.




- Do the assignments in the workbook that will help you clarify how and where you will find your role in the work environment you want to be part of.




- Show up for coaching session.





Step 3




Clarify for yourself and others who you are and how you create value.




- Watch the 4 learning videos. They will explain the importance of creating the kind of relationship with key stakeholders you need to be able to reach your ambitious goals - no matter the goals.




- Do the assignments in the workbook that will help you work with how you can take up new roles that will help you succeed.




- Show up for coaching session.
Thea Mikkelsen, MA & MSc
I love creative cultures. As a psychoanalytic business psychologist I work with people who insist on being creative and powerful, turning creativity into products of quality, innovation, artistic value and profit. I want to be part of a world were we create beauty, search for truth and do good.
For the last 14 years I have worked with professional creative people within the businesses of filmmaking and tv-series, in architecture and design, at museums and in the music industry as well as freelancers from a broad range of creative industries.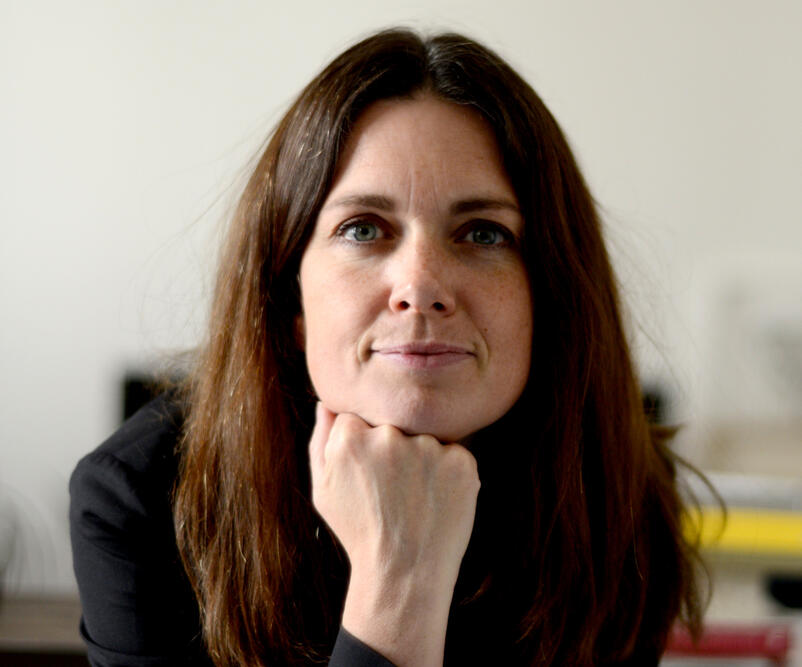 I have written 4 books on professional creativity. Most recently:

Coaching the Creative Impulse - Psychological Dynamics and Professional Creativity published by Routledge in 2020.
My intention for you is:
- You will embrace your ambitious dreams.
- You will have a clear picture of what you want for yourself in your professional life
- You will uncover what dilemmas hold you back
- You will respect and engage with the possibility of professional development to build a creative life that you love.
- You will have a clear idea about the concrete next steps on your professional journey
4 ways we will work together
The Core-coaching process will help you clarify what you can do to get closer to a professional life you will truely love through 4 different modes of working with professional development.





1.


Coaching (group or individual) with Thea Mikkelsen.



2.


Observations of yourself in your professional role and of others.



3.


Reflections on who you are as a professional person as well as who you want to be in your professional life by working with the assignments in a workbooks.



4.


Experiments with taking new roles in your everyday meetings and evaluating where it takes you and your work.
Testimonials 1
Confidentiality is a central part of the coach and client relationship. Here you can read anonymous testimonials about working with Thea Mikkelsen as a coach.

"Change does not happen on a surface level. The Core-coaching course is taking you to the places that make the difference."
Designer, Copenhagen

"Thea Mikkelsen has helped me define my creative competencies and find the courage to persue my professional dreams."
Senior project manager, Oslo

"I knew I wanted to take new steps in my career and go for a leadership role, but I could not free myself from the role I had been given in my organisation. Thea helped me find new strategies to take the step without ruining my professional relationships."
Poet and copywriter, London

"I had been selected for a leadership role by my boss, but the organisation did not accept me in the new role and would constantly reject the vision I had for our department. Thea helped me find ways to gain the employees' respect through new forms of collaboration and openness to their wishes withour giving up on the vision."
Middle manager, Milano
Testimonials 2

"Thea Mikkelsen is very sharp and quickly understands the professional and personal situations and challenges you face. Thea is a good sounding board and always gives me a lot to think about."
Jacob Jarek, founding partner of award-winning Danish film company Profile Pictures.

"Thea and I have worked together for more than 10 years to strengthen architects in relation to one of their core competences - the professional care and management of creativity. Thea is a privilege to work with. Her academic background and research have resulted in outstanding knowledge, which has happily benefited the architectural profession in Denmark."
Lena McNair, Head of Continuing Education, Danish Association of Architects.

"I have used Thea Mikkelsen's expertise in different periods and roles for the National Museum of Norway. She is incredibly skilled at seeing the challenges, pointing out development goals and driving the creative process forward. She goes straight to the point and makes complicated problems simple. She is one of the best in her field."
Miriam Nordgaard, Head of Administration and HR, The National Museum of Norway.
Core-coaching 1:1
3 online 60 minutes coaching sessions with Thea Mikkelsen where we will focus on your individual challenges and possibilities and how you can develop professional strategies that will help you get where you want to go.

14 learning videos in 3 modules where you will get insight into the psychological dynamics that can stop you in developing yourself and your career and what research tells us about what you can do about it - alone and in your work relationships.

3 workbooks that will help you reflect on yourself and your choices, observe the work environment you want to master and experiment with taking on different roles in order to get the impact you want.

Core-coaching - individual 950€

The coaching sessions will be arranged at a time that suits you.